Do you want to talk to a beautiful woman who is always ready to support you?
"Your Exclusive Starter Package"

20 Email Credits + 20 Photo Credits
Packages left:

5

/50
Usual price:
$266.98
Special price:
$99.99


Now, you can talk to the women of your dreams.
Please read this page till the end as it will really CHANGE YOUR LIFE!

You'll agree that loneliness is a terrible thing, even if you're used to it!
What often happens with lonely people:
Depression;

Lack of motivation for life and work goals,

Lack of positive emotions and happiness,

Poor health,

Bad sex life,

Absence of children and no next generation.
>>> DO YOU NEED TO ACCEPT THIS?
No, you should find your soul mate and be happy.



This is all very simple, and we will help you do this!

If you fit in one of these categories –
this website is for you

Normal guys from the USA, Canada, Europe and other parts of the world seeking great emotions and open communications.

Guys who really want to let romantic and genuine feelings into their life, as Russian women are the most tender and loving creatures.

Guys who value beauty and want to talk to beautiful women – Russian women are sporty, beautiful, and take care of themselves.

Guys who want to lift their life to a new level and forever get rid of loneliness and negative emotions. Russian ladies are the best friends and companions.

20 Email Credits + 20 Photo Credits
Packages left:

5

/50
Usual price:
$266.98
Special price:
$99.99


What you get right after you start:

We will send your 3 best matches from our website to your email – those will be the ladies who are currently free and want to talk with a man like you. They will be notified about you and will be waiting for news from you. So, the biggest part of the work of choosing will be done and you will only need to contact them. Normal value of this service is $190.00 USD.

You will receive 20 credits for exchanging letters and chatting with ladies online. One letter sent and returned is just 1 credit. Letters from ladies are always free for you. Also, you can talk with them in online chats, and they can see you there.

You will get 20 photo credits for exchanging exclusive private photos of ladies that they send only to you.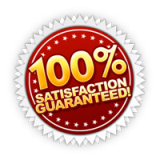 We guarantee that women really want to talk with you;

All women go through a preliminary check;

We've been working for many years and have received lots of positive feedback;

We really bring together people and are interested in helping you!

Why did we make the Starter Package so affordable?
We decided not to put too high a price on this unique package and are selling it for only $99.99, though
the total cost of the services only is $369.99 USD
– not counting the bonuses!
We want you to enter the process of communicating with Russian women effectively and as soon as possible. There are lots of ladies both beautiful on the outside and wonderful on the inside.
And we will be glad to help them and you communicate together!
Frequently asked questions about the Starter Package
How soon will I be able to communicate with the ladies?
As soon as you order the Starter Package, your account will be automatically credited with 20 email and 20 photo credits, and you can start to communicate.
What if a woman doesn't reply to me – will the credit be lost?
If a woman doesn't reply, we will return the credit. We always work on the client's side, and you will never lose anything here – you will only find things.
What if I have questions or need some help?
Contact us. We will reply as soon as possible: juicytalksinfo@gmail.com

20 Email Credits + 20 Photo Credits
Packages left:

5

/50
Usual price:
$266.98
Special price:
$99.99


If you have other questions now, contact us:

juicytalksinfo@gmail.com

Why your results are inevitable
Best choices

– you will receive selected ladies for communication.


Positive communication

– all ladies are interested in relationships and want to talk with you. They are full of positive emotions and high expectations.


Support

– we are always here to help and consult with – every day.
Why you will find what you are looking for here

guaranteed results,

personal work,

lots of valuable tools for building relationships,

full support at every step.

What happens after you order the Starter Package

1)

Your account will be credited, and you will be able to start talking to women RIGHT AWAY – exchanging emails and chatting.

2)

You will be able to receive private photos of the ladies and see them in everyday life.

3)

You will get Matchmaking from us – the 3 best ladies for you.

4

)

You will be able to send any questions on any step directly to our email, juicytalksinfo@gmail.com and get full attention with all your questions.

Beautiful Russian and Ukrainian women are waiting for you!

If you have any questions

, please write here: juicytalksinfo@gmail.com

Sincerely,

Juicytalks Team

†